The Education Advising Community Hub (TEACH)
Due to an increase in COVID-19 safety precautions, all advising services at the TEACH HUB and UAC will be offered virtually Monday January 3- Friday January 14.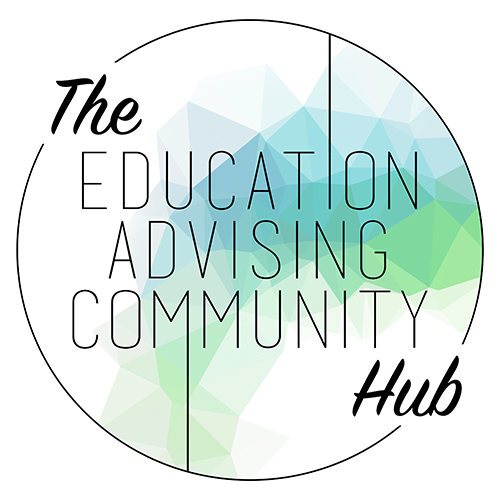 The Education Advising Community Hub (TEACH) supports students with the necessary resources to navigate through pathways that lead towards entering the field of education. TEACH aims to be a community for students to request information about teaching credential programs and graduate programs in education. Through academic advising, we support students in developing an academic plan that aligns with their interests in education. In addition, we also hold workshops and events to inform, empower, and inspire the next generation of students in pursuing meaningful careers in education.
Advising hours for the month of January are as follows:
Drop-In Schedule: T 1-3 p.m., TH 9-11 a.m.
Appointment Availability: M 10-12 p.m., 1-5 p.m., T 10-12 p.m., 3-4 p.m.
Why Would I Talk to an Academic Advisor?
To understand your Degree Progress Report (DPR)
To understand your academic requirements
To discuss your academic goals with an Academic Advisor
To discuss future courses and your timeline to graduation
To learn about any of the majors or minors we offer
To learn how to declare a major or minor
To learn about Teacher Pathways or Credentials
To learn about graduation workshops
To discuss any other questions or concerns you have regarding your academic career
Schedule an appointment
Advising services for TEACH regarding the Education minor, Credential and Graduate Programs, teacher pathways, etc. will all continue to be accessible to you all via Zoom advising video or phone appointments. During this transitional period, we want to make sure you have consistent access to support and advising resources for any and all questions you may have.
To schedule an Advising appointment, please use EAB Navigate. All advisors are available Monday to Friday from 8 a.m. to 5 p.m.
Please feel free to reach out to us directly with any questions:
edminor@sfsu.edu for education minor advising, graduation checks, course alternatives/substitutions, etc
gcoeteach@sfsu.edu for advising on teacher pathways, credential and graduate programs, general program questions, questions about the Graduate College of Education, or administrative issues
Read the FAQ on remote instruction.