Graduate College of Education
Welcome to the Graduate College of Education.
Come here to be a teacher at any level. Become a specialist or speech therapist who helps children and families. Advance your career to serve communities through our graduate programs.
This is a very important time to be an educator, and the children in our region need you. If your dream and conviction is to change lives and build an equitable society, this is your college. Our faculty are extraordinary educators and scholars, ready to welcome you in our classrooms and in our partner schools and clinical settings.
We invite you to attend an Information Session to learn more. View our GCOE Scholarships to see what's available for you. And connect with us to see that our community is here for you.
Office hours: Monday - Friday 8 a.m. to 5 p.m.
Main office: (415) 405-3681 gcoe@sfsu.edu
Credential related questions: (415) 405-3594 credinfo@sfsu.edu
Explore Our Programs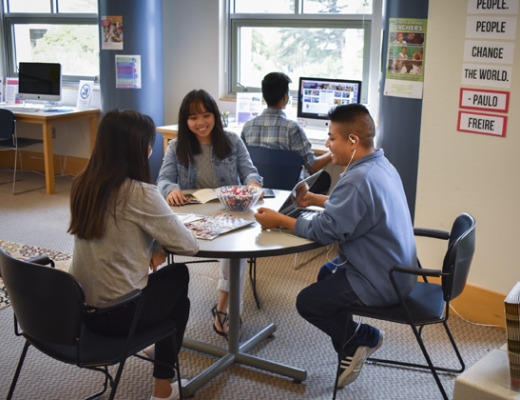 Education Advising Assistance
The Undergraduate Advising Center (UAC) is the primary location for all undergraduate students seeking academic advising. We are committed to supporting you and meeting your advising needs. We encourage you to meet with us to support your overall transition, wellness, and success at SF State. Some of the common services we provide include, degree planning, choosing/registering for classes, major exploration, academic success strategies, and policy clarification and appeals.
Visit the Undergraduate Advising Center