On May 21, 2:00 – 4:00 p.m. we are "Celebrating Our Own".
Join us for this virtual recognition of all the GCOE graduates of 2021-22.*
Graduates, please visit the event webpage to learn how to submit your slide with photo and degree information by May 12, and then enjoy the celebration via livestream on May 21.
*Graduates include MA, BA, and Credential completers from Fall 2021, Spring 2022, and Summer 2022. Check with your department if you would like to confirm your status.
Welcome to Spring 2022 in the Graduate College of Education.
The GCOE offers a full range of credential and graduate programs to develop transformative and visionary educators, clinicians, and leaders. If your dream and conviction is to effect change for good, and to become a highly skilled professional focused on social justice in an engaged democracy, we are here for you. Our faculty are extraordinary educators and scholars, ready to welcome you in our classrooms and in our partner schools and clinical settings.
We have a lot going on this semester, including our virtual CTC Accreditation Site Visit April 10-13. Many of you are in your last semester and are excited about graduating in May – we are, too! We are focused on your success and are ready to work closely with you throughout all your courses, fieldwork, and culminating activities. And below you'll find lists of resources for students and faculty, as well as COVID-19 updates.
We invite you to explore our site and contact us for more information.
Explore Our Programs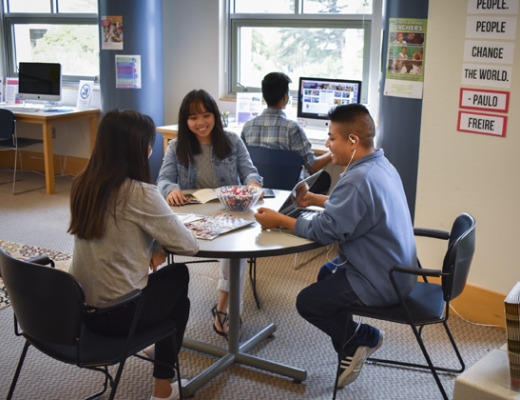 Education Advising Assistance
The Education Advising Community Hub (TEACH) supports students with the necessary resources to navigate through pathways that lead towards entering the field of education. TEACH aims to be a community for students to request information about teaching credential programs and graduate programs in education.