University and Program Admission Requirements
Credential / MA + Credential Programs
These PDF packets describe the process and contain the forms needed to apply for admission to a credential program.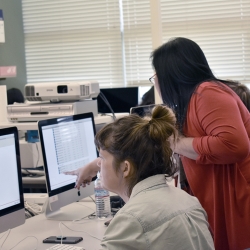 Credential Admission Quick Links
Scholarship Opportunities
For specific information on all Graduate College of Education scholarships and other university scholarship opportunities, please visit our main Scholarships page.
For those interested in Advanced Studies
For PDF files, you'll need Adobe Acrobat 5.0 or above to view it. If you need Adobe Acrobat Reader it's available free from Adobe.