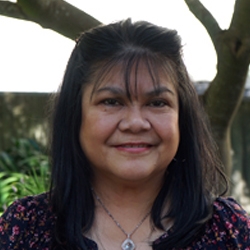 Isabel Quita
An empowered teacher is a learner who is an inquisitive thinker and a reflective decision maker. One who learns and investigates the teaching-learning process. I view learning as a construction and teaching process. This process facilitates development.
As an advocate of a constructivist approach to a teacher's education, I believe in teaching that emphasizes learners to be actively involved in making sense of information and experiences—to reflect on their learning as well as to connect classroom experiences with real life situations.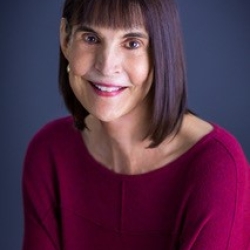 Pam Hunt
Ph.D., Professor
Pam Hunt's work in the field of special education on behalf of students with significant and multiple needs has made lasting contributions to advancing the inclusion of the students as fully participating members of their school communities. Dr. Hunt has worked on this agenda since she was a young teacher. Her work tells the story. She earned her master's degree in an area of education only a handful of teachers entered in the 1980s. She worked in schools and then began a professional journey that led to a number of federally funded projects that opened the door to understanding how students with and without disabilities became friends while learning together in school. Sixteen grants and many publications and presentations later, she continued to pursue a systematic course of scholarship, teacher preparation, and technical assistance until her retirement in 2019. Since the 1980s, Dr. Hunt had been directly involved in 12 federal grants and contracts from the US. Department of Education in the role of principal investigator, co-principal investigator, or director--procuring a total of $14,300,000 in external grant funding: $5,150,000 in research grants, $3,400,000 in personnel preparation grants (which supports students' tuition), and $5,750,000 in technical assistance and training grants. Her final research project, a $2,750,000 research grant awarded to Dr. Hunt and Dr. Elizabeth Kozleski at the University of Kansas, was funded in 2015 by the U.S. Department of Education, Institute of Education Sciences. The results of the major study for this projected provided guidance to educators on effective models for implementing comprehensive early reading instruction to students with significant disabilities in general education classroom settings with general education peers participating in the lessons as "reading buddies." In 2016 Dr. Hunt received San Francisco State University's Distinguished Faculty Award for Professional Achievement.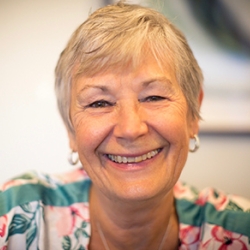 Nancy B. Robinson
Ph.D., Professor
Nancy B. Robinson, Ph.D., CCC-SLP is Professor Emerita at San Francisco State University in the Department of Speech, Language and Hearing Sciences in the Graduate College of Education. With her colleagues, Drs. Gloria Soto and Patti Solomon-Rice, Dr. Robinson developed graduate specialization in Augmentative and Alternative Communication (AAC) that includes a graduate certificate for SLPs and related professionals in AAC. Through a series of federal grants funded by the USDOE/Office of Special Education Programs, most recently Project Building Bridges, Drs. Robinson, Soto and Solomon-Rice have prepared SLPs to provide AAC services with children and youth with culturally and linguistically diverse backgrounds. Over the course of her career, Dr. Robinson served as Interdisciplinary Training Director at the Center for Disability Studies at the University of Hawaii from 1988-1998 where she and a team of colleagues provided outreach to improve service systems for individuals with disabilities and their families in US Pacific Jurisdictions. During her time in the California State University system from 1998-2019, first at Chico State and then San Francisco State, she served as a faculty member and in several administrative roles including Interim Dean in the Graduate College of Education at SF State. Dr. Robinson the co-author of two books: Assistive Technology for Young Children: Creating Inclusive Environments with Dr. Kathleen Sadao and AAC in the Schools: Best Practices for Intervention with Dr. Gloria Soto. In 2013, she was recognized as a CSHA Fellow of the Association and in 2014, CSHA Honors of the Association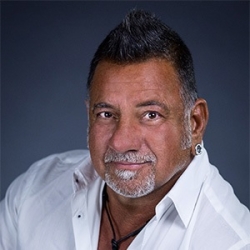 Nathan Avani
Ph.D., Professor
Dr. Avani completed his Ph.D. in Educational Psychology in 1985 from Michigan State University. Dr. Avani has been a high school teacher, a community college instructor, an administrator on the staff with the Michigan Department of Education and, an international consultant and field specialist for the USAID - United States Aide For International Development. Dr. Avani was a Professor at Lehman College of the City University of New York from 1986-2002. He was Chair of the Department of Middle and High School Education at Lehman College from 1998-2002. Dr. Avani is currently Professor of Educational Psychology in the Department of Secondary Education at San Francisco State University, San Francisco, California. Dr. Avani was Chair of the Department of Secondary Education from 2002-2014. Dr. Avani is a former member of the Board of Directors of the International Mentoring Association (IMA) and its Past-President. Dr. Avani is an elected member of the National Council of the American Association of University Professors, AAUP. Dr. Avani's research focus is in the area of mentoring. Other areas of interest are school reform, small school development, and technology in education.
Dr. Avani is the author of the following books for K-12 administrators/teachers/staff/students:
2001 YouthLink - Developing Effective Mentoring Programs, (Facilitator's Guide) 2001 YouthLink - Developing Effective Mentoring Programs, (Youth Workbook) The Bureau For At-Risk Youth, 135 Dupont Street, P.O. Box 760 Plainview, New York, 11803 (Copyright 2001). 

l998 MENTORING WORKS! A Peer Helping Program For Middle and High School Students (Facilitator's Guide) l998 MENTORING WORKS! A Peer Helping Program For Middle and High School Students (Student Workbook) The Bureau For At-Risk Youth, 135 Dupont Street, P.O. Box 760 Plainview, New York 11803 (Copyright 1998).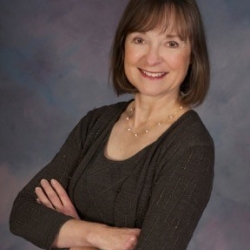 Marci Hanson
Ph.D., Professor
Marci Hanson, Professor in Special Education, retired in June 2018 from the Department of Special Education. Dr. Hanson first began her appointment at San Francisco State University in 1979, becoming a tenure track faculty in 1982. Most recently, Dr. Hanson served as the SF State Director of the Joint Doctoral Program in Special Education with UC Berkeley. Over the course of her career, she developed the Early Childhood Special Education master's degree, credential, certificate and leadership programs; served as founding member of the Marion Wright Edelman Institute at SF State and the Child and Adolescent Development Program (CAD); SF State Head Start Board of Directors; Director of San Francisco Special Infant Services Early Intervention Program; and Project Director and Principal Investigator on numerous grants and contracts, bringing in over $10 million in external funding over the years. Dr. Hanson's primary research interests and grant activities have centered on inclusion in early childhood education, early social-emotional development, policy in early education, and early intervention for young children who are at risk and/or disabled. Dr. Hanson has published widely in the areas of early intervention, atypical infant development, family services, cross-cultural training, and personnel preparation. Her textbook with co-author Ellie Lynch, Developing Cross-Cultural Competence: A Guide for Working with Young Children and Their Families is widely used and in the 4th edition.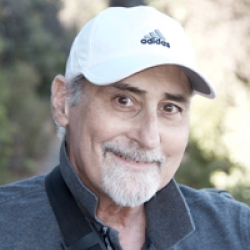 Nicholas J. Certo
Former Professor and Chair of the Department of Special Education
Nick joined the Department of Special Education in 1992 and served as the Chair of the Department for twelve years, until retiring in 2012. He continued to serve the Department in the Faculty Early Retirement Program (FERP) for five years as the Intern Coordinator for Special Education Teachers and became a Professor Emeritus in June 2017. Throughout his career, Nick contributed to improved systems for inclusion of people with disabilities, specifically in the transition to adult living and meaningful employment. With his colleagues and students at the national and regional levels, Nick developed the Transition Services Integration Model, designed to achieve post high school employment for students with significant disabilities. As a Professor and Chair, Nick mentored many junior faculty to succeed in their academic careers and to learn the "ropes" of the RTP process. Always willing to share his understanding and knowledge of administration, he coached many faculty to understand program management, budgeting processes and program assessment in response to university and program accreditation requirements. However, Nick's generosity and compassion were most expressed with students, as he placed students first and explored all avenues to assist each individual to navigate pathways to succeed in program completion. In May 2017, the Communicative Disorders Program dedicated the Speech and Language Clinic as the "The Nicholas J. Certo Communicative Disorders Clinic." Nick's legacy continues in the Department and programs that he developed. He is deeply missed by his colleagues and friends in the Department, College and University.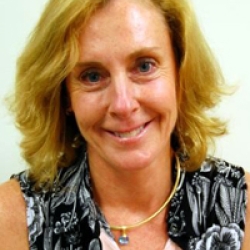 Susan Courey
Ph.D., Professor
Susan Courey, Ph.D. became Professor Emeriti in June, 2017, retiring from San Francisco State University in the Department of Special Education. While at San Francisco State, Dr. Courey coordinated the Mild/Moderate Disabilities Program in the Department with Pamela LePage. Her teaching and research focused on Mathematics Education. With her colleague, Dr. Pamela LePage, Dr. Courey completed publications and teaching in the area of Autism Spectrum Disorders. While at SF State, Dr. Courey taught and mentored doctoral students in the Joint Ph.D. Program in Special Education with UC Berkeley. Her pioneering work in developing online teaching for preliminary credentialed teachers to complete their induction to become fully credentialed has continued and expanded to improve the program. Dr. Courey has continued her work in the field, and is currently the Department Chair of Early Childhood General and Special Education at the Touro Graduate School of Education in New York City. Dr. Courey continues work with colleagues and doctoral students on research projects in the areas of mathematics and learning challenges, mathematics and music, teacher preparation, and Universal Design for Learning. In addition to her scholarly endeavors, Dr. Courey is active in program improvement and course redesign at Touro.
Jacob Perea
Ph.D., Professor
Jacob Perea served as Dean of the Graduate College of Education from 2000-2012, when he returned to teaching in the Department of Equity, Leadership and Instructional Technology. He retired and became Professor Emeriti in June, 2017.
Since beginning his teaching career at San Francisco State in 1975, Dr. Perea's research, teaching and service to education has focused on social justice. In the surrounding community, Dr. Perea worked with school-age youth to encourage and to provide mentorship to enter college, developing the highly successful Step-to-College program 30 years ago. Step-to-College, located in San Francisco and San Mateo county high schools, continues to serve over 200 high school students annually who complete two college level courses at San Francisco State.
Until his retirement and beyond, Dr. Perea teaches undergraduate, credential, graduate-level, and high school courses. These classes are in the areas of cultural education, policy and implementation, bilingual education, policy and pedagogy, and general education.
His interests also include international education and he coordinated and worked with student teachers in a Chinese Language credential program as part of a collaboration with the Nanhai campus of South China Normal University, Guangzhou China. In addition, Dr. Perea is active in San Francisco Bay Area Latino and American Indian communities in the area of education and alcohol and drug abatement.