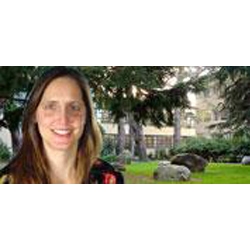 Barbara Henderson
( She/Her/Hers )
Interim Director/Professor
Educational Leadership Doctoral Program (EDDL)
Phone: (415) 405-4103
Email: barbarah@sfsu.edu
Barbara Henderson is a Professor in the Department of Elementary Education at San Francisco State University. She is also a faculty member of SF State's Doctoral Program in Educational Leadership. Her specialization within the Department of Elementary Education is Early Childhood Education and within the doctoral program, she teaches courses in qualitative and mixed method research methodologies. Barbara's research expertise is in teacher research, self-study research of teacher education practices, and other forms of action and participatory research. She has also conducted evaluation studies of teacher preparation programs.
Barbara earned her Ph.D. in from Stanford University with a concentration in Psychological Studies in Education. She earned her Multiple Subject Teaching Credential from San Francisco State and her undergraduate degree from Haverford College. 
In addition to published articles, Barbara has co-authored two books on teacher research:
Perry, G., Henderson, B., & Meier, D. R. (2012). Our inquiry, our practice: Undertaking, supporting, and learning from early childhood teacher research(ers). Washington DC: National Association for the Education of Young Children (NAEYC).
Meier, D. R. & Henderson, B.  (2007).  Learning from young children in the classroom: The art and science of teacher research.  New York: Teachers College Press.
Barbara is also co-editor of the National Association on the Education of Young Children's (NAEYC) online journal on teacher research, Voices of Practitioners, a journal Daniel Meier and Barbara initiated at the organization in 2001.
Barbara was Principal Investigator for an evaluation of the California Teacher Pathway, a program designed to help diversify California's teacher workforce in elementary schools by providing wrap around support at community college level for underrepresented students, who might not otherwise have considered teaching as a profession.
Since 2010, Barbara has also been the Faculty Advisor for the David and Lucille Packard Foundation's Dissertation/Pre-Dissertation Fellowship program, which has supported select Ed.D. students from across the CSUs who are conducting dissertation work related to early childhood education.