The Elementary Teacher Preparation Plan (E-TPP)
The Elementary Teacher Preparation Plan (E-TPP) is a curricular advising pathway that provides students in the Liberal Studies (LS) and Child and Adolescent Development (CAD) major with a course plan in the Freshman and Sophomore year and fulfills the Elementary Subject Matter Waiver (ESMR) for students interested in becoming Elementary teachers.
Students in either of these majors with an interest in becoming an elementary teacher have the opportunity to begin specific courses to meet credential requirements in lower division coursework at SF State or partnering Community Colleges. At the upper division level, students will be prepared to enter and begin credential courses while completing major requirements in LS or CAD. This pathway meets and fulfills the California Commission on Teacher Credentialing (CTC) standards and allows students to waive the Comprehensive Subject Exam for Teachers (CSETs). The waiver is the preferred option for students over taking the costly CSET exam. Through individualized course roadmaps, the E-TPP pathway also shortens the time to complete teacher certification with enrollment in 1-2 Multiple Subjects Credential courses in the senior year and preparation for the Bilingual Authorization.
Through individualized course plans and curricular advising, the E-TPP pathway allows students to begin fulfilling credential requirements during their undergraduate career here at SF State.
For more information on the E-TPP pathway, teacher preparation resources, or questions onpathway eligibility, please contact an advisor below.
Additional E-TPP Advising Resources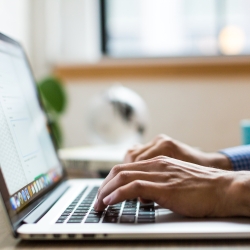 Interested in joining the E-TPP pathway? Fill out our E-TPP Interest Form and an advisor will be in touch.
For PDF files, you'll need Adobe Acrobat 5.0 or above to view it. If you need Adobe Acrobat Reader it's available free from Adobe.