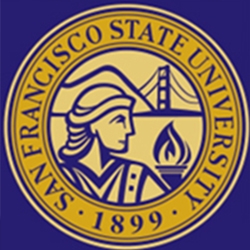 Maika Watanabe
( She/Her/Hers )
Professor
Secondary Education (SED)
Phone: (415) 338-1622
Email: watanabe@sfsu.edu
Originally from Los Angeles and educated in the Los Angeles Unified School District, Maika Watanabe is a Professor in the Department of Secondary Education at San Francisco State University. 
Maika teaches Teaching for Equity in Secondary Schools in the single-subject teacher credential program.  The essential questions of the course include:
1) How do social class, gender, race, and sexual orientation influence the schooling experiences of our students?
2) How do school-based factors contribute to inequitable schooling outcomes for students? 
3) How might we as teachers utilize our understanding of inequity to act as change agents in our school communities?  She models various pedagogical techniques during her seminar that teachers can use in their classrooms to make instruction more student-centered and to encourage equitable student participation. 
In addition to this seminar, Maika enjoys supervising student teachers in middle and high schools around the Bay Area, providing feedback on areas of strength and areas to grow.   Maika also teaches a research seminar for students working towards their MA in Secondary Education. 
Before arriving at SF State in 2003, she earned her teaching credential and taught middle school social studies and high school history in California and North Carolina.  She also taught education courses for undergraduate students at UC Berkeley, and supervised student teachers at Mills College. 
Maika has conducted research on tracking and detracking, high-stakes accountability policies, a teacher inquiry group, and Complex Instruction in math and science classrooms.  She is excited about a new project where she hopes to provide support to teachers as they transition to the demands of the new Common Core curricula in heterogeneous math classrooms.
Educational Background
Ph.D. University of California, Berkeley
M.A. University of California, Berkeley
B.A. Swarthmore College
Teaching Credential  Swarthmore College
Recent Publications
Watanabe, M. and Evans, L. (2015).  Assessments that promote collaborative learning.  Mathematics Teacher,109 (4), 298 – 304.
Watanabe, M. (2012).  Tracking in U.S. Schools.  In J.A. Banks, Ed. Encyclopedia of Diversity in Education.  Thousand  Oaks:  SAGE Publications.
Watanabe, M. (2012).  "Heterogenius" Classrooms:  Detracking Math and Science.  A Look at Groupwork in Action.  New York: Teachers College Press.
Watanabe, M. (2009). Ability grouping. In R.A. Schweder, Ed. The Chicago Companion to the Child. University of Chicago Press.
Watanabe, M. (2008). High-Stakes Accountability for Equity? A Study of Classroom Instruction across Tracks in North Carolina. Teachers College Record, 110(3), 489 – 534.
Watanabe, M., N. Nunes, S. Mebane, K. Scalise & J. Claesgens (2007). "Chemistry for all, instead of chemistry just for the elite:" Lessons learned from detracked chemistry classrooms. Science Education, 91(5), 683 – 709.
Watanabe, M. (2007). Lessons from a teacher inquiry group about tracking: Perceived student choice in course-taking and its implications for detracking reform. Teachers College Record, 109(9), 2136 – 2170.
Watanabe, M. (2007). Displaced Teacher and State Priorities in a High-Stakes Accountability Context. Educational Policy, 21(2),311–368.
Watanabe, M. (2007). Tracking. In S. Mathison and E.W. Ross, Eds. Battleground Schools (pp.671–679). Westport, CT: Greenwood/Praeger.
Watanabe, M. (2006). "Some people think this school is tracked and some people don't": Using inquiry groups to unpack teachers' perspectives on detracking. Theory into Practice. 45(1), 24–31.
External Research Grants
Spencer Foundation Small Grant (2007-2008)